Discover the world of Château Gigognan and visit a unique place…
Château Gigognan is a long-established wine estate and part of the historical heritage of Provence. It produces red, white and rosé wines in the appellations of Châteauneuf-du-Pape, Signargues, Côtes-du-Rhône Villages, and Côtes-du-Rhône.
Discover our wines, visit our vineyard, or stay in our superb lodgings!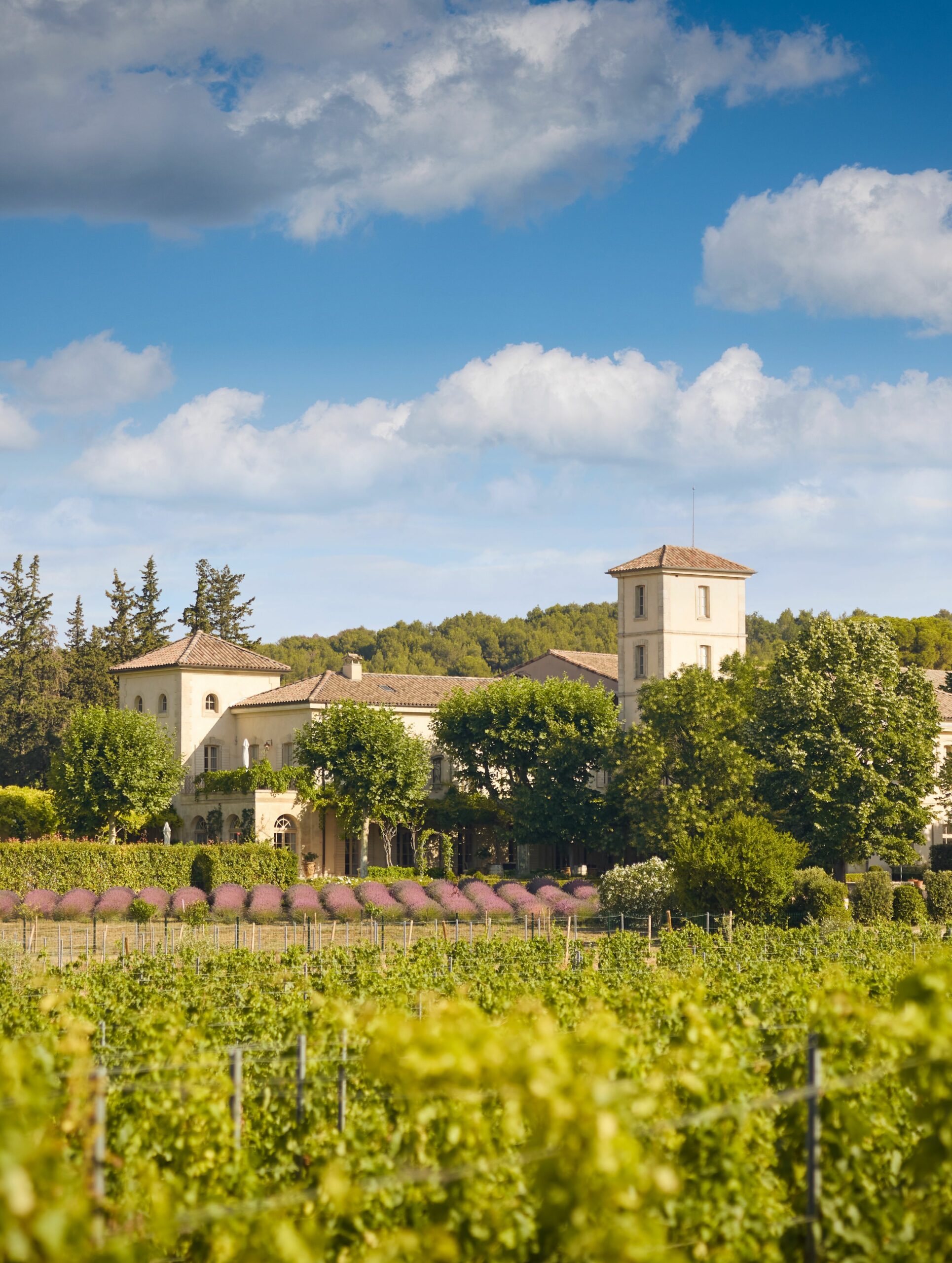 Situated at the heart of the Rhône Valley, close to the famous papal city of Avignon, Château Gigognan encompasses 110 hectares of vines in a landscape of rolling hills, parasol pines, and olive trees. Born of a winegrowing tradition dating back to Roman times, our estate is both a vineyard fashioned by a terroir of rounded pebbles and a haven of tranquillity.
Our wines are made, aged and bottled on the Estate, come in the three colours, and represent four prestigious appellations – Châteauneuf-du-Pape, Signargues, Côtes-du-Rhône Villages et Côtes-du-Rhone. All our wines have different characters according to the years and are a respectful expression of their terroir while also reflecting the organic principles applied throughout the vineyard.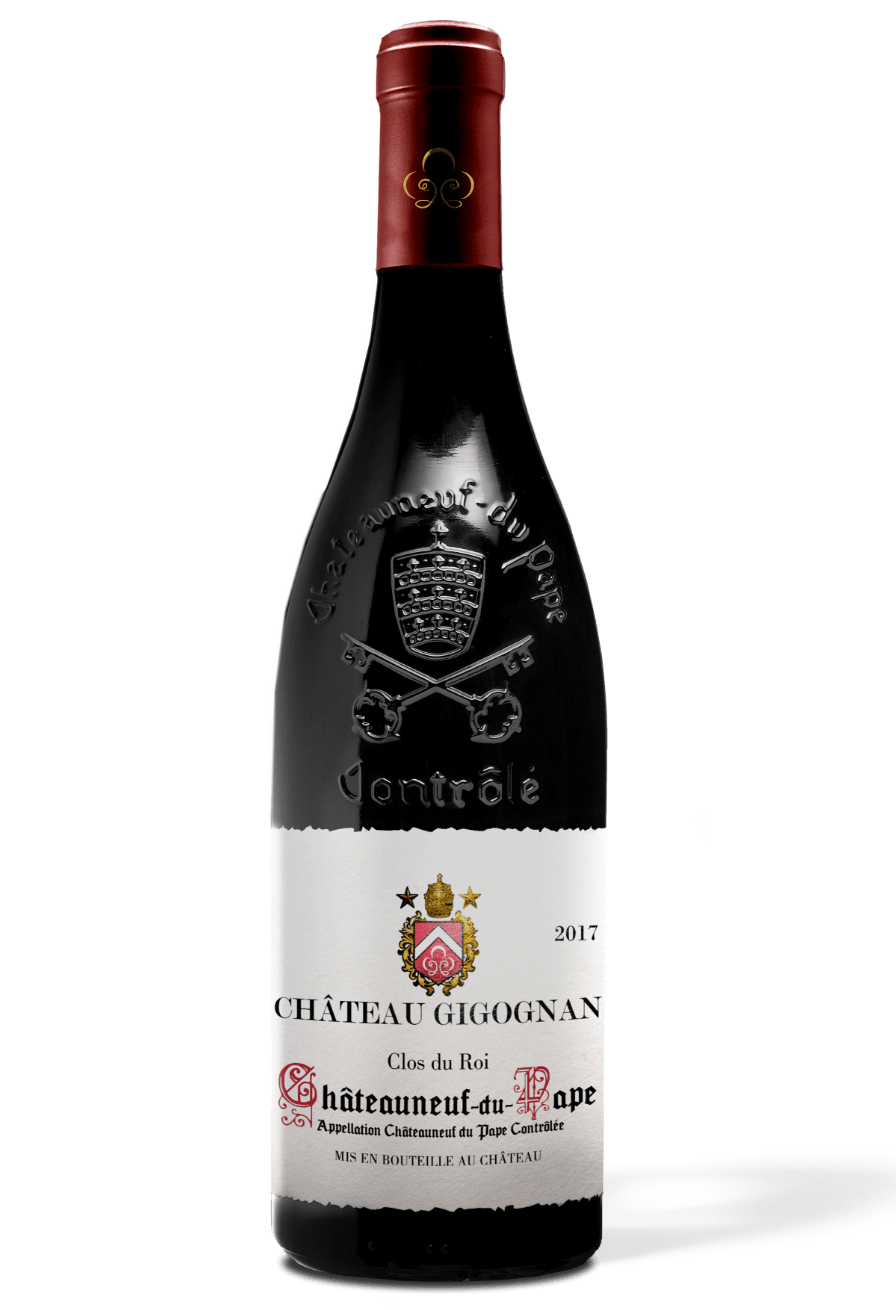 Staying at Château Gigognan is an invitation to discover the way of life of a genuine Provencal château set in the heart of a natural heritage site of extreme beauty. Whether you stay a night, a weekend or for longer, you will love this place that exudes elegant simplicity.
Experience a magical moment in a unique setting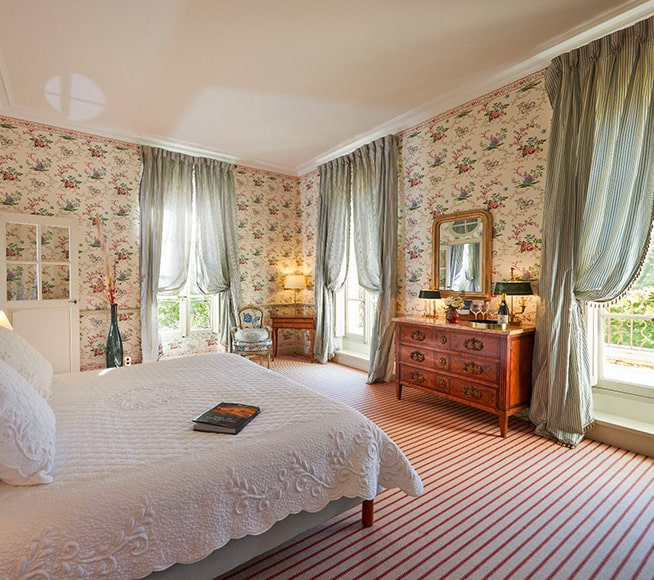 Romantic, comfortable, spacious and air-conditioned, our rooms and suite are decorated in the Provencal style popular in the 18th century. The owners of the estate like to search for antiques that pay tribute to the history of grand wineries while privileging modern comfort.
Magnificent Château, that you can rent for events, situated at the heart of our vineyard. The oldest parts of the building date back to the 18th century.

Totally renovated with taste and perfectly well-looked-after, the estate is vast and has a lot of land and a swimming pool. With its large lounge and 8 bedrooms, it can easily sleep 15 people.
THE WINEGROWERS' HOLIDAY HOMES
Recently renovated, comfortable and fully equipped, two large flats, one with 3 bedrooms and a terrasse and the other with 2 bedrooms, are available to rent all year round for short or long stays. Enjoy the panoramic view of the vines and olive trees, and the nearby area reserved for playing boules!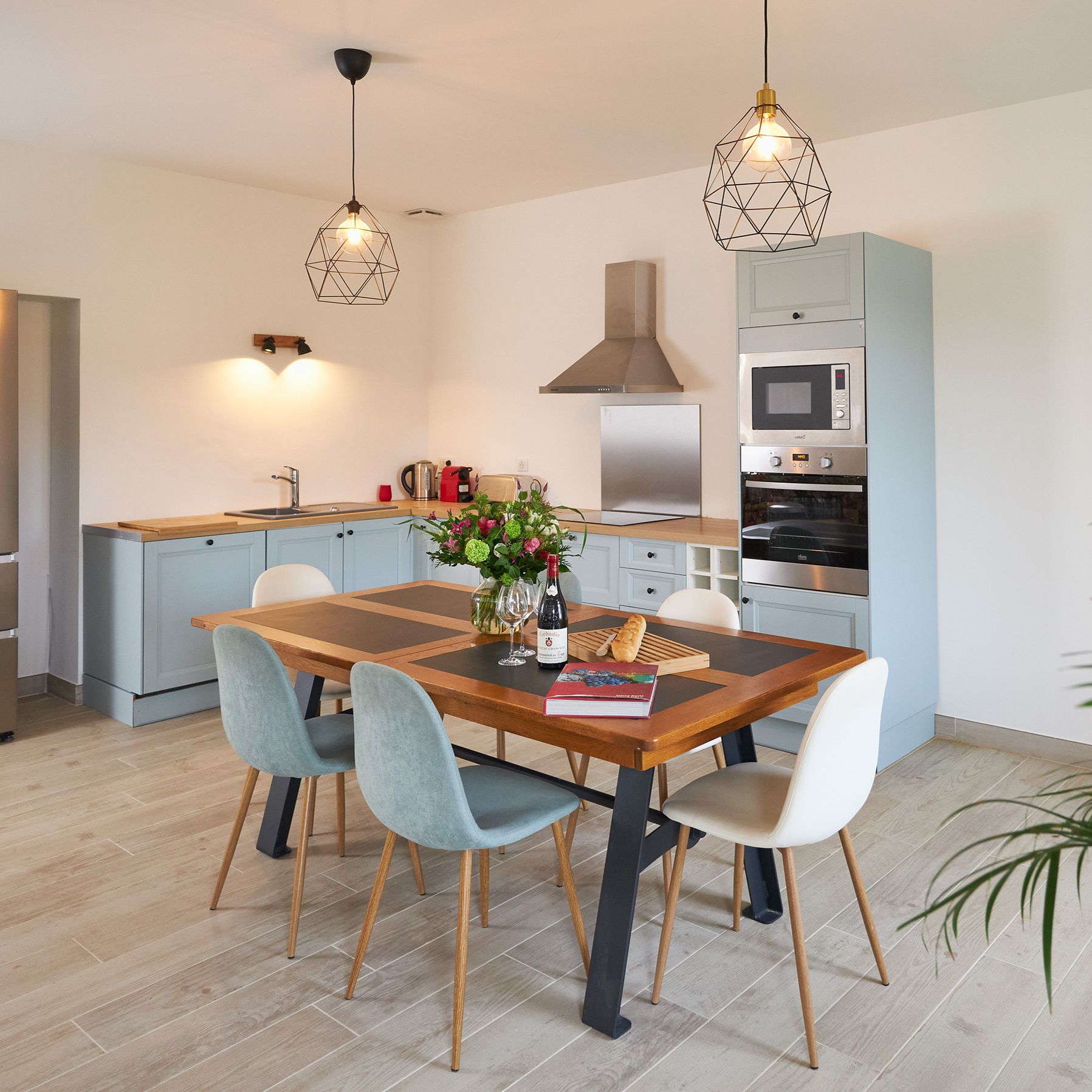 Discover the beauty of our vineyard thanks to our wine tourism activities
At the Château, we propose visits of the estate on foot or by bicycle, cellar visits, wine tasting, picnics amidst the vines, and other wine-related experiences.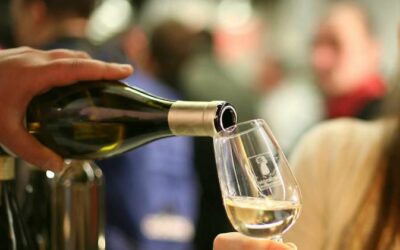 Paris Expo, Porte de Versailles Stand G68
read more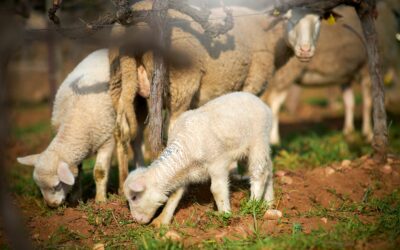 To avoid using chemical weedkillers in our vineyard we decided to implement the practice of eco-grazing in some of our parcels of vines. We like to test new working methods that are kinder to the environment and more economically sustainable. So, for several years...
read more
Château Gigognan
1180 Chemin du Castillon
84700 Sorgues
France